Big time in a small town: Grifton's Shad Festival is April 11-14, 2019
From April 11-14, folks in Eastern North Carolina are invited to sample what this month's Our State magazine called "one of the oldest festivals in North Carolina." Grifton, at the southernmost point of Pitt County on the banks of the Contentnea Creek, will host its 49th annual Shad Festival.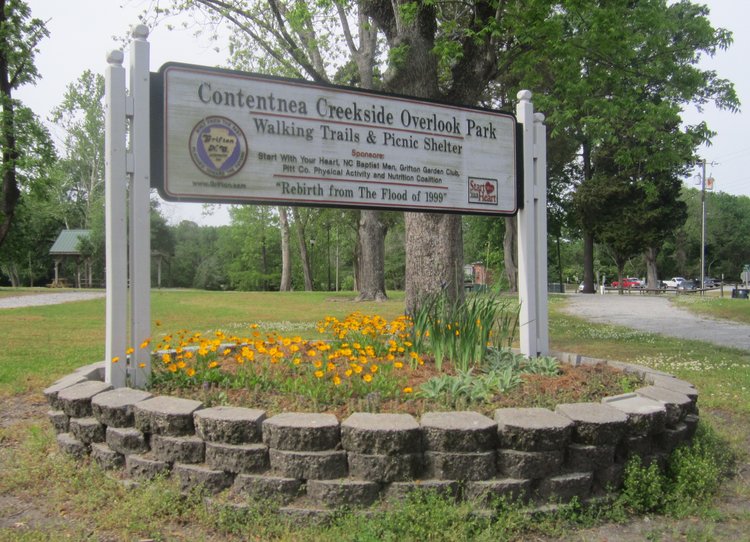 The three-day event began as a celebration of the hickory shad which come upstream to spawn in the Contentnea each spring. A yellow silhouette of the bony fish is the official festival logo, and "Eat Mo' Shad" is the festival motto.
But in fact, shad are not the food of choice at this three-day street fair and fun time. Fried catfish, fish stew and ENC barbecue are available at the Town Common — and that's not to mention the popcorn, fried funnel cakes and other carnival food sold up and down Queen Street. "Mo's Pub" beer tent will also be open near the Train Depot.
"We have something for everybody," Shad Festival organizer Tommy Sugg said. "We've spent around $10,000 on free entertainment for families to enjoy."
The Grifton Train Depot will host outdoor music starting at 7 p.m., Friday and continue through a 9:30 Saturday evening concert by Jesse Bolt. A parade featuring the 2nd Marine Aircraft Wing Band, Shriner mini-cars, and plenty of clowns rolls down Queen Street at 10:30 Saturday morning.
A petting zoo, magic show, classic car exhibition, gospel performance at Mattie's Mini Park and an art show at the Civic Center near the creek are just a few other attractions.
And following up on its April profile of Grifton, Our State magazine will have a booth near the depot, too.
Sunday at 9 a.m., Grifton's churches will host a community church service on the banks of the creek.
On Saturday — the big day — parking won't be a problem, Sugg explained. From free parking areas behind the Hwy. 55 restaurant and down Main Street, a shuttle will carry festival visitors to a variety of points throughout town — and it's all provided by volunteers.
"Shad Festival is truly a community effort, and it shows," Sugg said. "We can give folks a lot to smile about."
Source: https://www.neusenews.com/index/2019/4/5/big-time-in-a-small-town-49th-annual-grifton-shad-festival